Since tomorrow is Valentine's Day, we thought we would start thinking about taking romantic vacation.
A romantic vacation don't always mean a stroll along the beach at sunset. While that's the traditional view for those who look outside the box, there is a great deal of interesting places to visit. Let's look at a few of the options you have when it comes to romantic vacations.
Traditional romantic hot spots still include Jamaica, Dominican Republic, the Caribbean, and St. Lucia remains one of the top spots for those who are truly looking for that romantic walk along the beach. Of course, there is plenty of else to do including warm day snorkeling, sunset walks, massage, and canopy beds.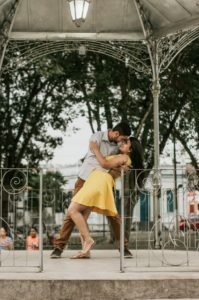 For those that are thinking of traditional romantic getaways that are in less familiar territory consider Aitutaki Lagoon Resort in the Cook Islands, or the Four Seasons Resort Bali at Jimbaran Bay. Maldives, Seychelles, and Tahiti are other great stops.
Perhaps you have no interest in the beach and would prefer a more adventurous romantic vacation. Then how about heading to India for a stay at palatial Mihir Garh hotel where you can enjoy some amazing horseback riding. Alternatively, you might take a cruise to Antarctica and follow the footsteps of James Cook.
If a visit to the big city is your idea of romance. How about enjoying the feel of London at the Crosby Street Hotel right in New York New York. You'll enjoy intimate restaurant and bar, beautiful décor, and a real sense of escaping day-to-day life.
No one will disagree that Paris is a very romantic destination.  Enjoy some of the culinary secrets Paris has to offer. If you love to cook, you and your partner could entertain yourself in an amateur cooking class. Take a stroll through the local farmers market. Enjoy the sights and sounds around you.
The truth is any destination can be romantic – each of us has a different idea of what romantic is and the most important element of any romantic getaway is just being present with each other. Love truly is in the air.
Happy Valentine's Day!